RADCOM SOC (Service Operations Center) and CEM (Customer Experience Management) correlates multiple data sources to provide an end-to-end smart view of the overall user and service experience across a range of technologies. Using an integrated approach, RADCOM SOC and CEM extract raw data from RADCOM Service Assurance virtual probes, RADCOM Network Visibility along with other data sources such as legacy probe data, CRM data, billing data, and others.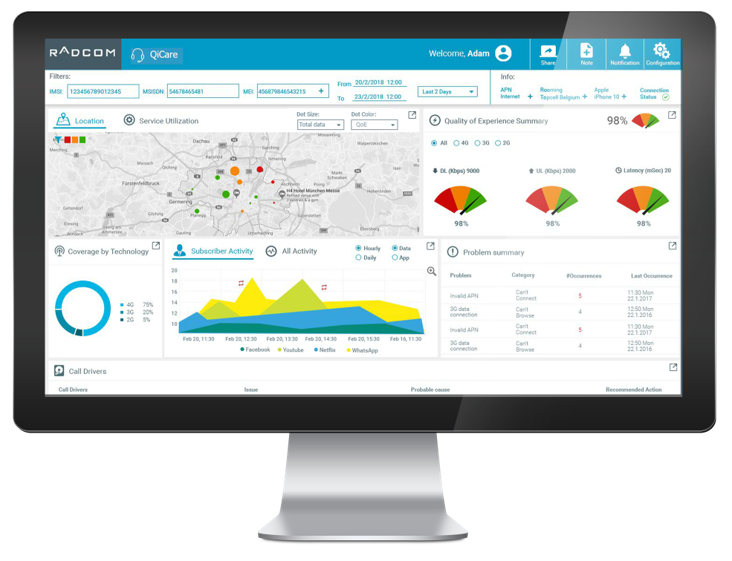 RADCOM SOC and CEM solution enables operators to make customer-focused decisions
RADCOM Smart Mediation correlates the data and provides a complete customer and service view through smart insights which operators use to gain customer impact analysis. The CEM layer, which typically sits above the SOC system delivers a flexible solution through its monitoring and analysis of the multiple data feeds which generates a Customer Experience Index.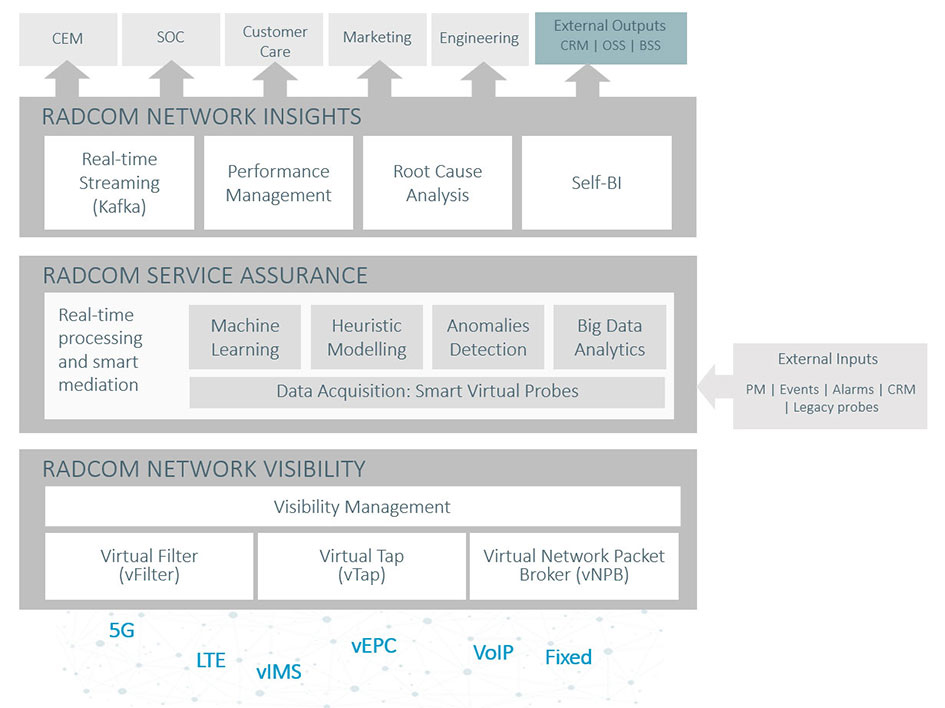 RADCOM Smart Mediation correlates data from multiple data sources for SOC/CEM
These smart insights enable the operator to make customer-focused decisions and prioritize the troubleshooting of customer-affecting issues before the customer is even aware of them. Smart insights can also be used to provide real-time data streaming for business and marketing applications.